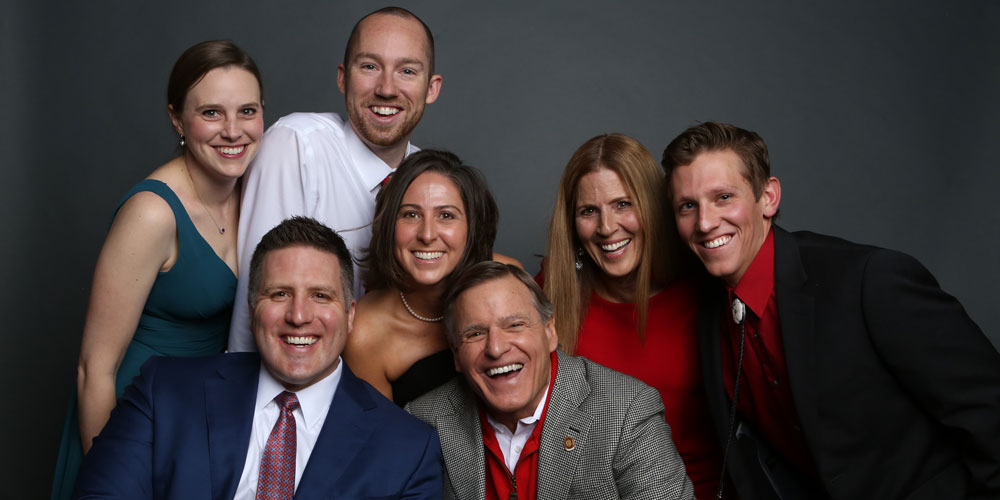 Sports Foot and Ankle Group
Je Anne is the Executive Assistant for Drs. Clanton and Haytmanek, as well as the Surgical Coordinator for the Sports Foot and Ankle team. She manages clinical, academic, and industry commitments for both physicians. Additionally, she oversees the surgery schedule and assists with patient education.
She obtained her Bachelor of Arts degree in Kinesiology and began her career in healthcare as Medical Assistant for an Interventional Cardiologist, providing direct patient care. Ten years later, she moved to Vail to marry her husband, Lance, and began her career at The Steadman Clinic.
A true Colorado native, Je Anne enjoys most activities that involve the outdoors; her favorite is camping with her husband and friends. She also enjoys golf and traveling – usually to warm, sunny places by the ocean.
Ryan is a Physician Assistant for Drs. Clanton and Haytmanek. He provides direct patient care in the clinic, operating room, and the hospital.
Ryan graduated from the University of Minnesota, Twin Cities with a degree in Biology, Society, and Environment. He then attended Red Rocks Community College Physician Assistant Program and is excited to start his career at The Steadman Clinic.
Ryan enjoys outdoor activities including hiking, camping, and walking his two dogs, Liam and Arnold. Being from Minnesota, Ryan loves the cold and winter activities including snowboarding and snowshoeing.
Dr.  Katherine "Katie" Christine Bartush grew up in South Bend, Indiana.  She later moved to Dallas, Texas where she was a member of the Southern Methodist University Women's Soccer Team and received both academic and athletic scholarships.  She graduated Summa Cum Laude with a BBA in Finance and minor in Chemistry.  She was drawn to Orthopedics after several ACL reconstructions.
She attended medical school at The University of Texas Health Science Center in San Antonio where she graduated Alpha Omega Alpha and received the Charles Rockwood, MD Award for student excellence in Orthopedics.
She has just completed a Sports Medicine Fellowship at Andrews Sports Medicine in Birmingham, Alabama.  While there, she enjoyed watching football and taking care of the Troy University Athletic Teams.   Her ongoing projects include book chapters on the treatment foot and ankle injuries in the National Football League.
Katie is very excited to be moving to Vail.  She enjoys skiing, camping, country dancing, and traveling.  She's looking forward to trying white water rafting for the first time while she's in Colorado.  In the spring, Katie is returning to San Antonio, where she will practice Sports Medicine and Foot & Ankle at the UT Health in San Antonio.
Dr. Jamieson was born and raised in Houston, Texas. She completed her undergraduate education at Rice University where she competed as a varsity athlete in cross country and track. She earned All-American Honors in the 10,000 meter race, was named an NCAA Academic All-American, and graduated cum laude with a B.A. in Kinesiology- Sports Medicine. Dr. Jamieson was introduced to the field of orthopedics by her team physician who was a former Rice track runner. She attended medical school at the University of Texas Southwestern in Dallas, Texas and she completed her orthopedics residency at The Ohio State University in Columbus, OH where she helped cover OSU track and field meets. During residency she was named co-administrative chief and received the Outstanding Resident Physician award. Her research interests include stress fractures in collegiate runners, Achilles tendon repair, opioid use in hand surgery, and deformity correction in total ankle arthroplasty. Dr. Jamieson has presented her research at both regional and national meetings.
She is very excited to move to Vail with her husband, Nathan who is a Pediatric Emergency Physician, and their 2 year old son, Grant, and new baby girl, Sloan. Her interests outside of orthopedics include running, biking, swimming, hiking, and downhill skiing.
Justy is from Point Pleasant Beach, New Jersey. She received her Bachelor of Science Degree in Athletic Training from the University of Vermont in 2013. Following graduation, Justy continued her education at Monmouth University in West Long Branch, NJ. She worked as a graduate assistant athletic trainer while obtaining her Master of Arts degree in Corporate and Public Communications in 2016. Justy relocated to Vail, CO as member of the 2017-2018 Athletic Training Residency Program at The Steadman Clinic. Following her completion of the program, she worked as a clinical athletic trainer and surgical assist at Children's Hospital Colorado in Denver. Justy is an avid snowboarder and enjoys exploring the outdoors, spending time with friends and family, and traveling.
Learn How We Can Help You Stay Active